Do you have a sewing/craft room/area that you use to create your masterpieces?
Are you an organised sewer/crafter or is your stuff everywhere?
Send us a picture to
thematerialgirls@ozemail.com.au
and we will put them up on the blog, then we will open up the polls and the person with the most votes will win a great prize for having the
most interesting craft area
.
IT COULD BE YOU!
The winner will receive a sewing pack valued at $100.
We will collect pictures over the next few weeks then we will set up a voting poll.
Please feel free to leave comments below also.
Don't be shy, we will happily post the picture as Anonymous if you would prefer (just indicate in your email).
We will also be giving away random prizes along the way, so send us your pic today! You could win!
Competition is open worldwide to all crafty people, from beginners to the experts, whatever your choice of craft!

Here is a sneak peak of a few of the entries so far. We will add the rest on 15th Feb ( so be sure to get your pics to before then)and then open the voting poll until 25th February.
Oh, and don't forget to follow our blog while you are here.

2. Belinda's Sewing Room
3. Di's Shelves, with help from her daughter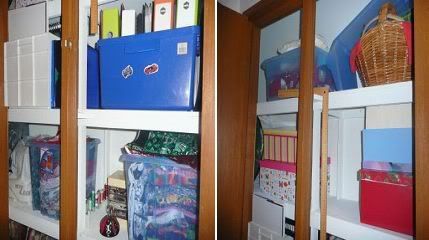 4. Stephanie's Before and After - With baby Bubble supervising her efforts

5. Maria's Craft Room - Beads, Magazines, Crystals and Suncatchers